Baltimore Washington International Thurgood Marshall Airport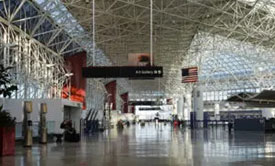 Fireline Corporation has been a long-term provider of fire protection testing, inspection, and repair services at Baltimore Washington International Thurgood Marshall Airport. Fireline's relationship with BWI began over 20 years ago with a contract to annually inspect over 2000 portable fire extinguishers. This contract has been expanded to include monthly and annual inspections, recharging and cylinder hydrotesting. Fireline also provides inspection, testing, and repair services for all airport fire sprinklers, fire pumps and special hazards suppression systems. Fireline works closely with BWI fire protection personnel to functionally test these systems in a manner that does not disrupt operations at one of the busiest airports in the U.S.
Bowie State University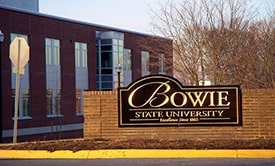 Fireline Corporation provides complete fire protection services for Bowie State University in Bowie, MD. In over 20 campus buildings, including student housing, we perform inspection, testing, and repair activities for all fire alarm, sprinkler, special hazards suppression, and exhaust hood extinguishing systems. We have also installed several new fire alarm systems throughout the campus, inspect portable fire extinguishers and flow test fire hydrants. Fireline works closely with Bowie State administrators to meet the challenges posed by an active student schedule to provide services that are seamless and unobtrusive.
Dominion's Cove Point LNG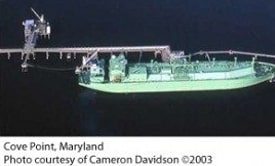 Fireline supplied special hazard suppression systems for Dominion's Cove Point Liquefied Natural Gas (LNG) facility located on the shores of the Chesapeake Bay. Fireline also performed a complete renovation of the large dry chemical systems protecting the ship unloading docks, installed a clean agent suppression system protecting "mission critical" production controls and designed and furnished a large low pressure carbon dioxide (CO²) system protecting gas fired turbine generators. Our systems keep the energy flowing to Dominion's customers.
Exelon Corporation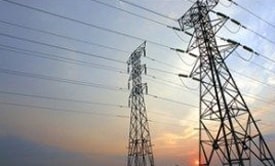 Fireline provides fire protection services for Exelon Corporation, one of the largest electric and gas utilities in the United States. We inspect, test and maintain fire alarm and suppression systems, fire hydrants, foam systems and portable fire extinguishers at over twenty (20) Exelon power generation facilities in Pennsylvania and Maryland. Fireline also renovated several low and high pressure carbon dioxide (CO²) systems protecting combustion turbine power generators.
Lincoln Properties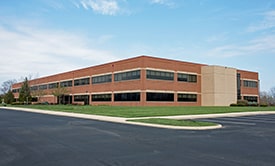 Founded in 1965, Lincoln Property Company is one of the largest and most diversified property management firms in the United States. With over 60 regional offices, they offer development, property management, construction management, engineering, and real estate consulting services.
Fireline provides fire alarm and sprinkler inspection, testing and repair services for over 40 Lincoln Property Company facilities. These properties vary from large commercial warehouses to low and mid-rise office buildings. Fireline also performs fire pump flow testing, fire hydrant inspections and fire alarm system monitoring, as well as portable fire extinguisher inspections.
Call Fireline Corporation today at
800-553-3405
for all your Fire Protection needs.