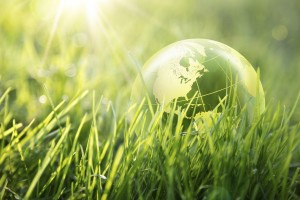 When you begin to search for clean agents specifically for fire protection, it's rare that anyone fully understands how different two clean agents can be. Do you know the environmental ramifications that come from using certain clean agents like hydrofluorocarbons? These clean agents are actually becoming the target for phase-downs and restrictions to help decrease the amount of greenhouse gases being released into our atmosphere.
This is why the 3M™ Novec™ 1230 Fire Protection Fluid has been created. This clean agent provides a solution to fire protection agents that also have a positive environmental profile to help the environment. Because of what the clean agent has to offer for the environment, it is not a target for restrictions or phase-downs. It has also been approved by the United States EPA to be used in "total flooding fire suppression systems." This clean agent offers the following:
A atmospheric lifetime of only 5 days
A potential of 1 for global warming
An ozone depletion potential of 0
So why exactly are the HFCs becoming targets? These clean agents are known to release a large amount of greenhouse gases into the atmosphere with every use. A recent calculator created by the EPA showed that the release of 900 pounds of clean agent HFC-227ea is the equivalent to the following:
1,300 metric tons of CO2
Emission of 247 passenger vehicles a year
Emission of 7 railcars filled with coal
Emission of 3,000 oil barrels
With more focus being placed on global warming and our impact on the planet, the EPA is working hard to create regulations to prevent products like these clean agents from being used. To do your part to help the Earth while still focusing on fire protection, be aware of the clean agents you choose to use.
At Fireline, we offer an array of portable fire extinguishers and fire alarm systems to keep commercial buildings safe. Fireline offers the highest quality alarm systems to keep your business safe from fires and carbon monoxide poisoning. We also offer fire suppression systems as well to help keep commercial fires controlled should they break out. Our trained technicians will work with you to determine which air sampling smoke detection system is best for your business. We will also help install and maintain the system for your commercial building.
To get started with Fireline today, call us at 1-800-553-3405, or visit our contact page.
Be sure to "Like" and "Follow" the official Fireline page today on Google+, Facebook, Twitter, and LinkedIn.
Source:
http://goo.gl/j6uGmp