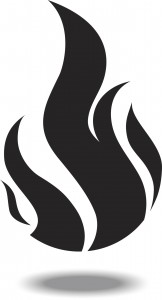 There are always questions being asked surrounding fire suppression and different fire suppression systems. Some commercial spaces may not have the proper fire suppression system because they have questions and are unsure where to find their answers. To help our commercial customers, here are some commonly asked questions surrounding fire suppression and its systems.
What are clean agents and are they safe?
Clean agents are fire suppression agents that are gas. The gas allows the fire to be suppressed without the discharge of physical matter, which means no cleanup afterwards. Clean agents have been approved as healthy by the United States EPA Significant New Alternatives Policy. Testing by the policy showed no adverse health effects to humans exposed to the clean agents.
What are the clean agents available for use in fire suppression?
Aside from carbon dioxide, there are two main groups of clean agents that are available for commercial use. These two categories are halocarbon-based agents and inert gas-based agents. Each clean agent available is often referred to by their trade names, which are as follows:
Argonite
Argon
FE 13™
FE-36™
FE-25™/ECARO-25®
FM-200®
INERGEN
Novec TM 1230 Fire Protection Fluid
Prolnert and Prolnert2
Nitrogen
Inergen
Which clean agent is the best?
Each clean agent has been tested and proven to be highly effective in fire suppression. However, the different agents have different features, which means it's important to consider what your specific needs our before making a decision on a system.
Why are clean agents more effective than water in fire suppression?
While water is still the primary material used to fight and control fires, some situations require more than just containment. Special hazard situations require a fire to not only be contained, but the damage done by the suppression agents to be minimal. While water is effective, it can cause its own type of damage separate from the fire itself.
Fire Suppression with Fireline
At Fireline, we offer an array of portable fire extinguishers and fire alarm systems to keep commercial buildings safe. Fireline offers the highest quality alarm systems to keep your business safe from fires and carbon monoxide poisoning. We also offer fire suppression systems as well to help keep commercial fires controlled should they break out. Our trained technicians will work with you to determine which air sampling smoke detection system is best for your business. We will also help install and maintain the system for your commercial building.
To get started with Fireline today, call us at 1-800-553-3405, or visit our contact page.
Be sure to "Like" and "Follow" the official Fireline page today on Google+, Facebook, Twitter, and LinkedIn.
Source:
http://fssa.site-ym.com/?page=FAQs