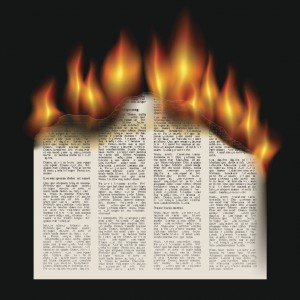 At Fireline, we offer a number of different special hazard fire and suppression systems to keep our commercial clients safe and protected. However, for some of our clients, a special hazard system can seem unnecessary. In order to determine a need for a system, there must first be an understanding of what is considered a special hazard.
What is a Special Hazard?
Some ways to define a special hazard include:
An area that contains irreplaceable or unique items like an archive, museum, or gallery
An area that contains processes or equipment of high value
An area that produces a revenue or function that exceeds the value of the equipment itself
A special hazard can be found in a number of different places and can be just about anything. The problem with a special hazard is the fact that typical fire protection strategies, like sprinkler systems, could cause serious damage to the items or functions. For example, a sprinkler system would destroy one of a kind paintings found in an art museum. Because of this, the need for a special hazard fire system grew.
What are Special Hazard Fire Systems?
A system designed to limit the amount of loss to revenue, information, and assets in a location
A system designed to protect not only items but people
A system designed to detect an incipient heat condition or fire
A system designed to mitigate interruption in business
A system requiring a certain set of skilled and qualified contractors to help with design, installation, and maintenance
Agents that are commonly used in these fire systems include:
Dry chemical
Foam
CO2
Clean agents
Hybrid systems
Inert gases
Special Hazard Systems with Fireline
At Fireline, we offer an array of portable fire extinguishers and fire alarm systems to keep commercial buildings safe. Fireline offers the highest quality alarm systems to keep your business safe from fires and carbon monoxide poisoning. We also offer fire suppression systems as well to help keep commercial fires controlled should they break out. Our trained technicians will work with you to determine which air sampling smoke detection system is best for your business. We will also help install and maintain the system for your commercial building.
To get started with Fireline today, call us at 1-800-553-3405, or visit our contact page.
Be sure to "Like" and "Follow" the official Fireline page today on Google+, Facebook, Twitter, and LinkedIn.
Source:
http://fssa.site-ym.com/?page=WhySpecialHazardFPS