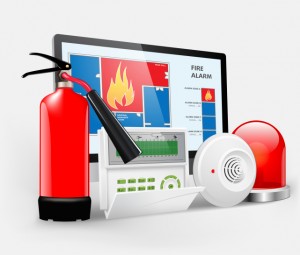 Fireline is committed to representing a number of important and efficient manufacturers within the fire protection and fire suppression industry. One area that we specialize in is early smoke detection, and we can provide such a service and system by representing Xtralis.
Xtralis has been and continues to be a pioneer and leader globally in life and fire safety. They have successfully invented and implemented VESDA, very early warning aspirating smoke detection, which has become the world's top aspirating smoke detection brand. VESDA is relied on by customers throughout the world to help keep commercial areas safe within challenging environments. These early smoke detection systems by Xtralis can also include modules that will help detect combustible and hazardous gases as well as smoke, adding another level of safety for your commercial area.
What is VESDA?
VESDA by Xtralis helps to create the needed time to efficiently investigate an alarm being triggered while also being able to decide on how to act following the alarm. This means that there is enough time to safely evacuate a building, prevent property damage, and prevent the serious disruption of a business. Without early smoke detection systems, businesses and building occupants only have a few minutes, if that, to evacuate a building before the situation can turn dire. The early smoke detection system created by Xtralis has several warnings and sensitivity triggers that will not break down over time. This means that smoke can be detected well before the fire has time to grow or escalate.
VESDA by Xtralis can be used in a number of different applications and industries, including:
Data and Telecom
Warehousing
Accommodation
Cultural/Heritage
Healthcare
Early Smoke Detection with Fireline and Xtralis
At Fireline, we offer an array of portable fire extinguishers and fire alarm systems to keep commercial buildings safe. Fireline offers the highest quality alarm systems to keep your business safe from fires and carbon monoxide poisoning. We also offer fire suppression systems as well to help keep commercial fires controlled should they break out. Our trained technicians will work with you to determine which air sampling smoke detection system is best for your business. We will also help install and maintain the system for your commercial building.
To get started with Fireline today, call us at 1-800-553-3405, or visit our contact page.
Be sure to "Like" and "Follow" the official Fireline page today on Google+, Facebook, Twitter, and LinkedIn.
Source:
http://xtralis.com/p.cfm?s=22&p=244