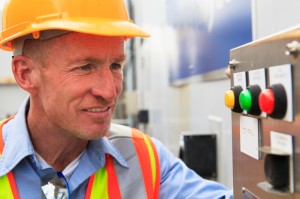 Carbon dioxide has served several purposes for many years. Because of its physical attributes, it can be used in several different applications. The compound has been used as dry ice for refrigeration, as well as a refrigerant within a mechanical system for refrigeration. The compound has also been used as a propellant within the mining industry as well as a power generator in several industries in applications. But did you know carbon dioxide is also used in fire suppression?
Carbon dioxide has been used in fire suppression since as early as 1914. In 1914 the Bell Telephone Company of Pennsylvania was able to install several capacity portable extinguishers that used the compound and weighed about seven pounds. The extinguishers were used for the equipment as well as the electrical wiring. When the 1920s came around, systems that we automatic and incorporating carbon dioxide were available for use. The NFPA Standard for extinguishing systems with carbon dioxide began in 1928.
As the years have passed, carbon dioxide has been used within fire suppression by using two different methods. The two methods are the following:
Total Flooding Application- This method is used for both deep-seated fires as well as surface-type fires. An enclosure is filled with a carbon dioxide vapor to a certain prescribed concentration. Different concentrations are needed depending on the characteristics of the fire.
Local Application- This method is used only for surface fires that are being fueled by a flammable gas, solid, or liquid. This method is also used when the enclosure does not permit total flooding.
The NFPA currently recognizes two different types of fire suppression systems that use carbon dioxide. One is a low pressure system with the other being a higher pressure system. It is important to talk with your fire suppression system manufacturer to determine which system is best for your commercial space.
At Fireline, we offer an array of portable fire extinguishers and fire alarm systems to keep commercial buildings safe. Fireline offers the highest quality alarm systems to keep your business safe from fires and carbon monoxide poisoning. We also offer fire suppression systems as well to help keep commercial fires controlled should they break out. Our trained technicians will work with you to determine which air sampling smoke detection system is best for your business. We will also help install and maintain the system for your commercial building.
To get started with Fireline today, call us at 1-800-553-3405, or visit our contact page.
Be sure to "Like" and "Follow" the official Fireline page today on Google+, Facebook, Twitter, and LinkedIn.
Source:
http://goo.gl/0uScnU