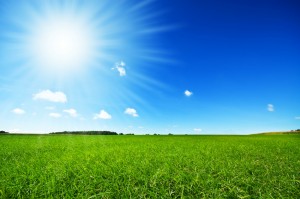 This week, the people of the world celebrated the 45th Earth Day. While every day should be treated like Earth Day, this particular date is used to remind the world how important it is to care for our planet.
On April 22nd of 1970, Americans, with the help of Earth Day founder Gaylord Nelson, made a conscious decision to begin placing the needs of the planet in the front of political and social debates. Demonstrations and rallies that took place throughout the nation helped to gain the attention of both political parties in the hopes that change would begin to take place in the way we treated our planted. In 1990, Earth Day was catapulted into the world wide spotlight, with over 200 million individuals throughout 141 countries to participate in rallies and protests to help better the planet we live on. Today, Earth Day serves as a reminder that changes need to be made on both a residential and commercial stage to save our environment.
Because of initiatives such as Earth Day, 3M is dedicated to making changes towards a more sustainable world. One of their main goals over the past year has been to decrease the use of hydrofluorocarbons, or HFCs. Like discussed in our previous blog Clean Agents for a Clean Planet, 3M has found more sustainable and safer alternatives for clean agents rather than using these harmful HFCs. By using the Novec 1230 on occasion, you can do your part to create a more sustainable world as well.
At Fireline, we offer an array of portable fire extinguishers and fire alarm systems to keep commercial buildings safe. Fireline offers the highest quality alarm systems to keep your business safe from fires and carbon monoxide poisoning. We also offer fire suppression systems as well to help keep commercial fires controlled should they break out. Our trained technicians will work with you to determine which air sampling smoke detection system is best for your business. We will also help install and maintain the system for your commercial building.
To get started with Fireline today, call us at 1-800-553-3405, or visit our contact page.
Be sure to "Like" and "Follow" the official Fireline page today on Google+, Facebook, Twitter, and LinkedIn.
Source:
http://goo.gl/GsLGG