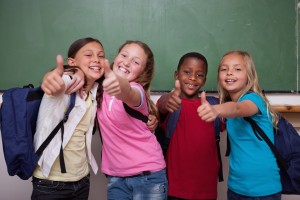 With school now back in session, parents and teachers alike are constantly thinking about the safety of the students once they are in the classroom. Parents must trust that teachers and administrators will keep their children safe at all times while they are in the classroom. Teachers must follow proper procedures to ensure the safety of the students while they are in their care. One way to help ensure the safety of both students and teachers is through a school fire alarm system. A school fire alarm system will alert the entire school population of a fire emergency. While a fire situation is a serious event that occurs very seldom in school systems, it is important for students and teachers to know how to act.
In order to guarantee the effectiveness of the school fire alarm system, a few precautions can be taken:
1. Holding monthly fire drills to ensure proper procedure is followed. This also ensures that the fire alarm is functioning properly.
2. Fire drills should be conducted on a planned and unplanned setting. This will ensure that teachers and students both know how to react to an emergency fire situation.
3. Staff should be familiar with the school fire alarm system and sprinkler system. This includes knowing the location of pull stations and sprinklers throughout the school.
4. Maps should be visible in every room of the school that includes safe routes out of the school during a fire emergency.
5. The exits of the school should constantly be checked to be sure they are clear at all times.
6. Discuss the procedures with your students both before and after the drill. Work with them to identify areas of improvement.
At Fireline, we specialize in the installation and maintenance of two fire alarm systems that could be used in schools and educational settings. Since 1947, we have been supplying the Maryland and Virginia areas with high quality fire safety systems. Fireline will analyze your building space to create the school fire alarm system that works best for you.
To get started with Fireline today, call us at 1-800-553-3405, or visit our contact page.
Be sure to "Like" and "Follow" the official Fireline page today on Google+, Facebook, Twitter, and LinkedIn.
Source: http://www.nfpa.org/safety-information/for-consumers/occupancies/school-fires/school-safety-tips