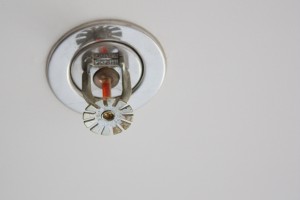 The winter season is almost here, which means Maryland residents are beginning to brace themselves for another year of frigid temperatures. As the risk for commercial fires continues to increase, building and business owners should be sure to educate their staff on commercial fires and how to prevent them from occurring. When people here are about winter or holiday fires, they typically imagine a residential fire caused by cooking or a Christmas tree. What people fail to realize is that many of those winter fires are actually commercial fires.
Here are some simple ways to prevent commercial fires from occurring in your building or office space:
Only prepare food in designated areas. Many commercial buildings include an area that is designated specifically for preparing food, which means hot plates and portable burners should never be used outside of those areas. When preparing food, even in a microwave, the staff member should remain in the area at all times.
Do not allow space heaters in your commercial building. If the argument is raised that space heaters are a must for the cold weather, all team members should be educated on how to use the appliance properly. A space heater should never be used in a room or area that is unoccupied. Team members should also never use a space heater around flammable objects or materials.
Never allow smoking within your commercial building. During the winter months, those who smoke are less willing to stand in the cold in order to smoke, which leaves your building vulnerable to commercial fires.
Be aware of the number of extension cords and power strips being utilized at once. Overusing a power strip is a very common cause of commercial fires. Never use cords or wires that seem damaged or frayed, for they can also lead to commercial fires.
Have your smoke detectors and sprinkler systems installed and maintained by Fireline. This will ensure your systems are in working order at all times in the event a commercial fires should occur in your building.
At Fireline, we offer an array of portable fire extinguishers and fire alarm systems to keep commercial buildings safe. Fireline offers the highest quality alarm systems to keep your business safe from fires and carbon monoxide poisoning. We also offer fire suppression systems as well to help keep commercial fires controlled should they break out.
To get started with Fireline today, call us at 1-800-553-3405, or visit our contact page.
Be sure to "Like" and "Follow" the official Fireline page today on Google+, Facebook, Twitter, and LinkedIn.
Source:
http://goo.gl/CsaQZT