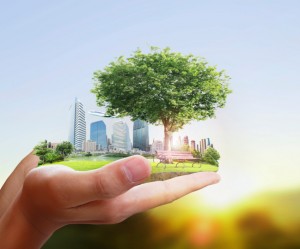 Over the past few years, a major spotlight has been shown on our climate and how we have caused problems for the environment. As we begin to uncover the different ways we have negatively impacted our environment, several organizations are finding ways for us as a society to reverse these negative effects. Recently, the Environmental Protection Agency enacted a rule that will affect how we fight commercial fires.
The rule finalized by the EPA will help reduce the use and emission of hydrofluorocarbons (HFCs) into the atmosphere. HFCs are greenhouse gases that can be found in numerous applications. The rule is another step taken by the EPA as a response to the president's Climate Action Plan.
Currently in the United States, emissions from HFCs are expected to double by the year 202 and even triple by the year 2030. The EPA believes that the rule can help reduce the amount of greenhouse emissions significantly.
A big issue that has come from this ruling in the fire community is the application of HFCs in fire protection. Unfortunately, HFCs as a whole have been grouped together when the EPA was considering its major decision on the ruling. Because of this, many of the fire protection systems already in place must be altered because of their use of HFCs. However, there are only a select group of HFCs used within a fire protection application, a relatively small percentage of HFCs within the entire group. The fire protection and suppression industries are working hard to try and discover a more environmental friendly way to maintain these already established and effective systems within a commercial setting.
At Fireline, we offer an array of portable fire extinguishers and fire alarm systems to keep commercial buildings safe. Fireline offers the highest quality alarm systems to keep your business safe from fires and carbon monoxide poisoning. We also offer fire suppression systems as well to help keep commercial fires controlled should they break out. Our trained technicians will work with you to determine which air sampling smoke detection system is best for your business. We will also help install and maintain the system for your commercial building.
To get started with Fireline today, call us at 1-800-553-3405, or visit our contact page.
Be sure to "Like" and "Follow" the official Fireline page today on Google+, Facebook, Twitter, and LinkedIn.
Source:
https://goo.gl/GteVa1