If you think that a fire can't ignite at your business or multi-occupational residential building, consider that in an average year, nearly 3,500 fires break out in offices all across the US. The NFPA, or National Fire Protection Association reports these fires kill and injure civilians and cause millions in property damage every year. Fire is always a possibility. With the recent Covid-19 pandemic we're facing, we have to make sure all our buildings are up to code. It is essential to ensure that your building is adequately protected while in quarantine. You don't want to have to deal with a fire protection issue at a time like this. You can reduce the chance of injury, property damage, and death during the pandemic. Here is why fire protection and safety is so essential for your home or business building.
Fire Prevention Planning
Your business or building operation should have a formal document that outlines the fire hazards located in your building. These may include combustible items, heat-producing equipment, and flammable liquids. Make sure to outline any procedures necessary to prevent a real fire emergency. All employees should also be familiar with the fire prevention plan and follow the guidelines listed at all times. This is one of the most essential ways to implement fire protection in your building.
Safe Fire Protection Housekeeping Techniques
Keeping a tidy office is very important in reducing hazards that could start a fire as well as reduce the spread of any flames if a blaze does break out. Examples of some proper housekeeping fire protection techniques include cleaning up flammable materials right away, throwing away trash in metal containers, and keeping emergency exits and corridors clear. Your residents will appreciate you checking up on any fire protection equipment and appliances during this stay-at-home period.
Emergency Evacuation Plans
Each building has unique evacuation requirements. Create a fire protection evacuation plan that explains how and when to respond to a fire that starts in your business or residence building. The plan may state that employees should attempt to use a fire extinguisher to douse a fire. If firefighting efforts fail, then employees should evacuate while closing any doors behind them to slow the engulfing flames. If any employees have special requirements, then the evacuation plans should address these details.
There hasn't been a more important time for fire protection systems to be working to their best ability. People need to stay inside, and a fire is the last thing that people want to deal with. Read on to read an NFPA News Release regarding Covid-19 and the state of fire protection.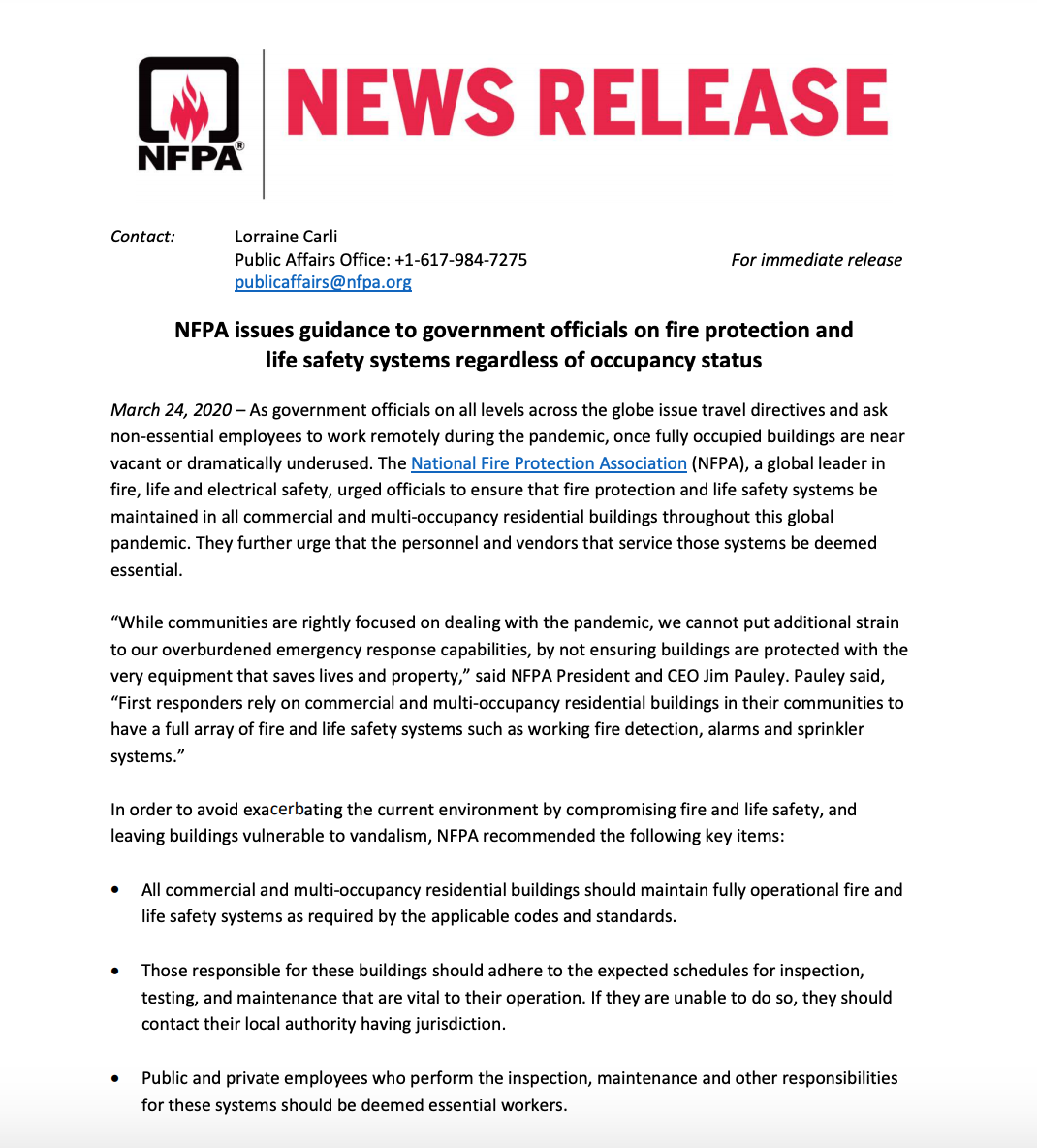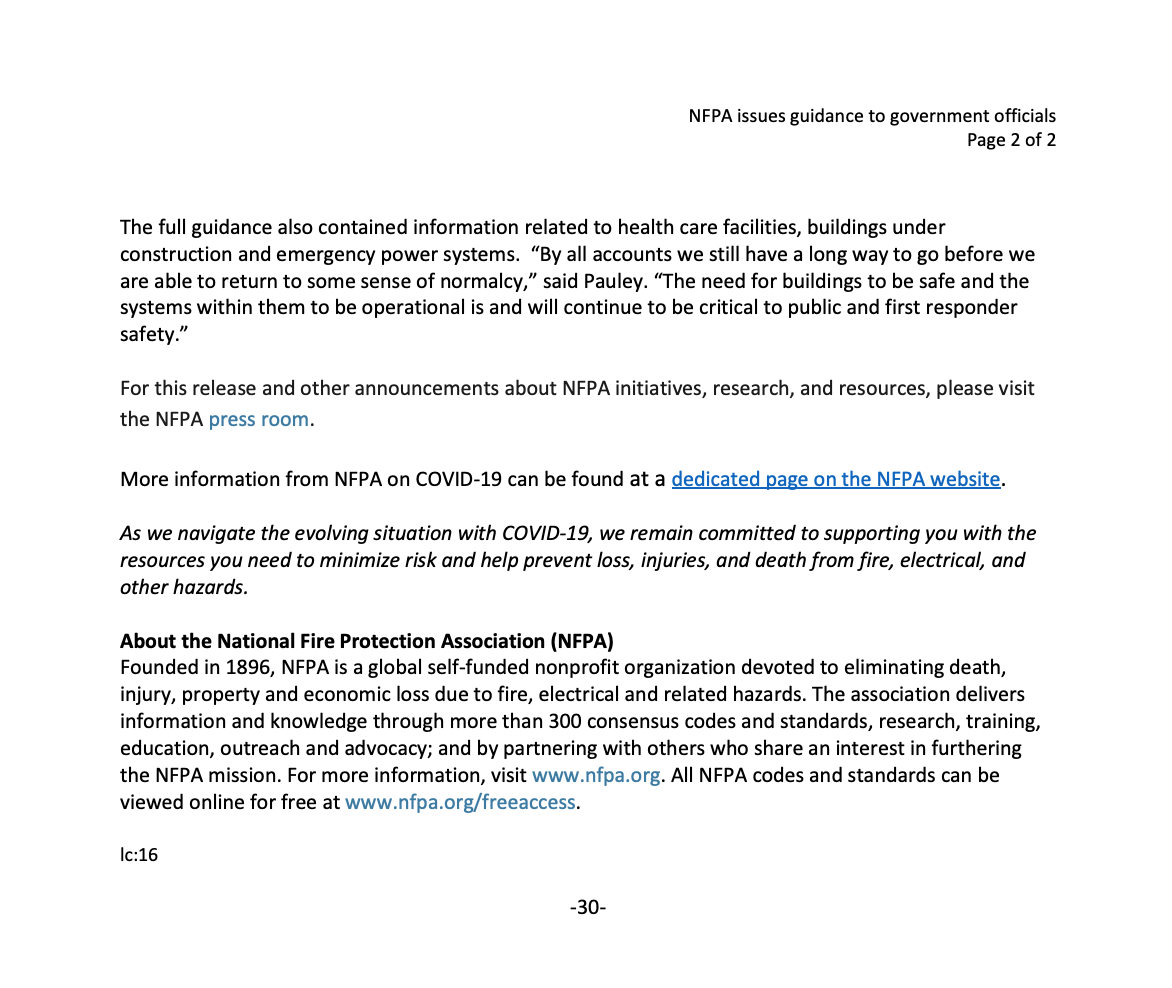 Fire Protection Services from Fireline
Whether you need smoke detectors, fire extinguishers, or an automatic sprinkler system installed at your commercial property, Fireline has you covered. We have been protecting people and property from fire damage since 1947—and our experience shows in our excellent work! We are known for our superb customer service, our expertise, and our reliability. For more information on how we can help your residential or commercial property, visit us online or give us a call at (800) 553-3405. We are located in Baltimore, MD, with a second office in Leesburg, VA. For more fire safety tips, be sure to follow us on Facebook, Twitter, and LinkedIn.