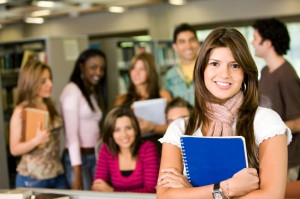 As the temperatures continue to drop, college students throughout Maryland are preparing themselves for dorm life during the winter season. It is important for both new and current students to remember these dorm fire safety tips, not only during the winter months but year round, to ensure safety at all times on college dorms and campuses.
Students should know where the closest fire extinguisher is located near their dorm room.
Students should have at least two established exit routes in the case of a fire.
Once assigned a room, students should ensure their room has a sprinkler and smoke detector system. Ask your RA to determine if your detector system is functioning properly.
Discuss fire procedures and policies with your RA.
Avoid using any type of open flame in your dorm room. This includes smoking and lighting candles.
Never cover lamps or other light sources with fabric to prevent room fires.
As hard as it might be, work to keep your dorm clear of clutter. A messy room will only help a fire spread while also making it difficult for emergency personnel to make a rescue if needed.
Never light candles in your dorm room.
If you choose to decorate your walls, only cover 25% of the wall space. Wall décor will only help a fire spread.
Any cooking taking place within your dorm room should be monitored at all times.
Specifically during the winter months, space heaters are popular appliances within dorm rooms to help keep students warm. While space heaters are helpful, they can also be hazardous if precautions are not used. Here are some dorm fire safety tips regarding space heaters directly.
Never cover a space heater with any time of fabric.
Keep all flammable and combustible materials away from space heaters while in use.
If you think you may fall asleep, be sure to turn off your space heater.
Turn off your space heater when leaving your dorm for any amount of time.
At Fireline, we offer an array of portable fire extinguishers and fire alarm systems to keep your family and friends safe this holiday season. Fireline offers the highest quality alarm systems to keep your home and business safe from fires and carbon monoxide poisoning. Fireline is proud to have worked closely with Towson State University in Maryland. TU is believed to be the only university in the nation to have a full sprinkler system installed.
To get started with Fireline today, call us at 1-800-553-3405, or visit our contact page.
Be sure to "Like" and "Follow" the official Fireline page today on Google+, Facebook, Twitter, and LinkedIn.
Source:
http://goo.gl/9qLW5S